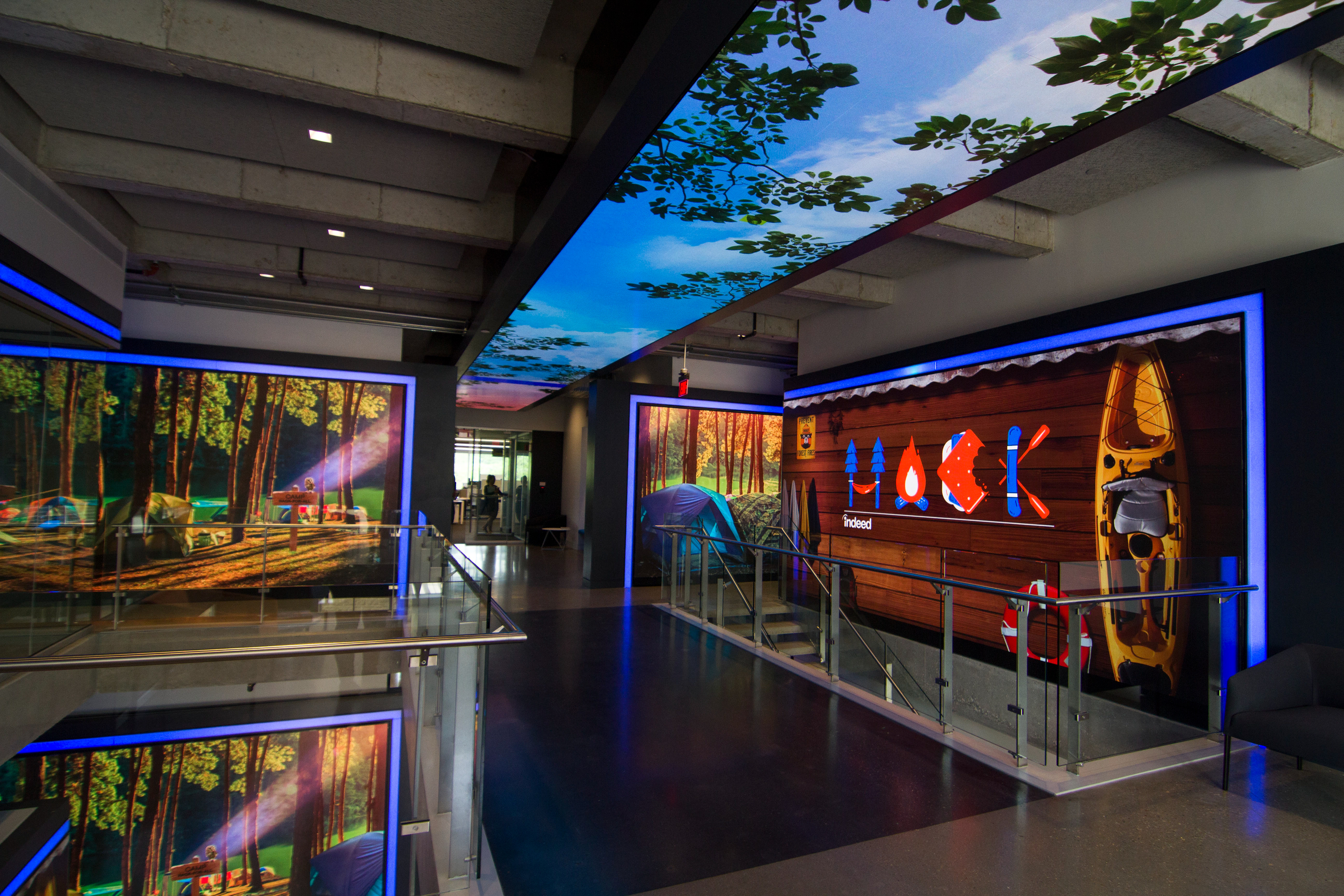 Motion work created under the direction of Matt Stewart during my stay at indeed.com as a motion intern. Work included conceptualization, sketching, collaboration with designers in order to create animated visuals for two story LED walls. 
During my time at indeed.com I was part of the marketing team that worked on social media animations. I was in charge of translating the designed 2D illustrations into animated gifs. I worked with the main motion designer, copywriter and visual designers. 
In my free time I like to experiment with 3D modeling and animation. I am always curious to learn new software and have spent some time practicing 3D modeling with Cinema 4D.